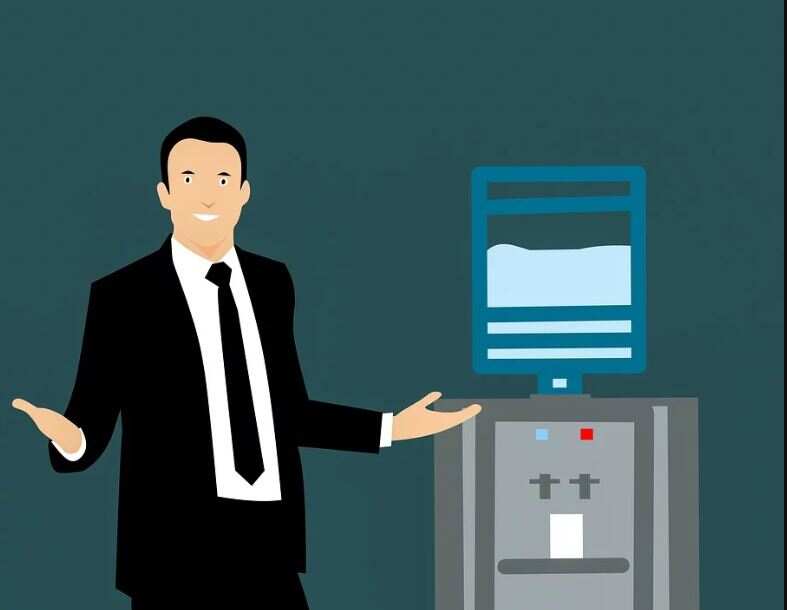 Just like your vehicle or any other electronic appliance needs regular maintenance to function efficiently for a long time similarly, your RO water purifier requires adequate care and maintenance for smooth running. However, if you tend to ignore the alarming signs in your appliance, it can lead to major repair and replacement expenses.
Therefore, a comprehensive maintenance agreement with your RO supplier will help you avoid these sudden, costly affairs. At the same time, you will also be able to enjoy additional discounts on services and replacements. So while purchasing, you must opt for a water purifier AMC to remain trouble-free and relaxed.
Today, we will discuss why an Annual Maintenance Contract or AMC is highly significant if you use advanced water purifiers like RO in your home. Now let us take a look at some of the essential aspects of having an AMC.
What Is An Annual Maintenance Contract? What Does It Cover?
Many of you might not know what this AMC or Annual Maintenance Contract is all about, isn't it? Well, you are at the right place, as we will help you understand the entire concept and its significance right here.
An AMC is a contract set up between the service provider and the customer for a year. It is simply an agreement that specifies that your service provider would provide regular maintenance for your appliance under the contract terms. If you want, you can also renew it after the term ends and make the payment accordingly.
The benefit of opting for an AMC is that it will cover all the sudden expenses that might arise due to the malfunctioning of your appliance. At the same time, it would also cover the yearly services that you might need for the smooth functioning of the water purifier or any electronic appliance. So if you want to enjoy these services, you can opt for the RO AMC of your service provider.
What Are The Different Types Of AMC's You Can Opt For?
So if you have already installed a brand new RO water purifier at your home, you must be now worried about how you will be able to manage if suddenly your appliance malfunctions or your purifier needs servicing. However, you need not worry as we will help you understand the different types of AMC's you can opt for to maintain the efficient working of your water purifier.
Here are some of the types of annual maintenance services that you can choose from if you want to remain stress-free about maintaining your water purifier.
Labour only contract
Spare parts and labor inclusive contract
Comprehensive with labor contract
Benefits Of Opting For Annual Maintenance Services
By now, you must have understood that if you don't want to take up the trouble of checking up on your RO water purifier, you can opt for RO AMC. Signing up for this contract helps you remain relaxed and keeps your water purifier functioning efficiently for a long time. Now take a look at some of the benefits you can enjoy if you avail of this agreement.
Convenience: This is one of the basic advantages you can enjoy if you sign up for an AMC. Whenever you face any issue with your appliance, you can contact your service provider at once; they are bound to provide you with the best services within the contract period. So if you are using an RO water purifier, they would indeed offer you round-the-clock access with the help of their personalized SMS services
Assured Services: Opting for AMC would also ensure that your service provider provides you with services whenever you face any issue with your water purifier. Since they have a team of dedicated and professional technicians who will be at your disposal, you can sit back and remain tension-free regarding the maintenance of your appliance
Genuine Spare Parts: If you notice that there is probably a major issue with your water purifier, you need not worry. An AMC will cover the expenses if there is a need for any kind of replacement or repairs in your water purifier. At the same time, you can remain assured that they will provide you with genuine spare parts and not any kind of duplicates
Discount Offers: Often, your service providers offer you attractive discounts packages and exchange schemes on your existing appliance. So if you are opting for an AMC, you would indeed be able to enjoy these facilities
Maintenance Bonus: When you renew your annual maintenance contract, many service providers provide their customers with rewards who take extra care of their water purifiers. They offer such customers additional bonus coverage periods. So why not opt for it once?
You Won't Have To Bear Unexpected Expenses: One of the reasons many people opt for an annual maintenance contract is this aspect. If you have already signed up for this agreement, you don't have to worry about any major expenses that might suddenly crop up if your RO water purifier malfunctions
Emergency Repair Service 24/7: Signing up an AMC would also ensure that you will be entitled to any kind of emergency services you might require due to the malfunctioning of your water purifier. You just need to call and explain your problem to the service providers; they would make further arrangements by sending a group of professional engineers as soon as possible
Summing it Up
So you can well understand the significance of opting for an annual maintenance contract if you purchase a RO water purifier. However, before signing up for a water purifier AMC, you need to read through the terms and conditions of the contract well enough.